It was Jim Rohn where I learned, Work harder on yourself than you work on your job! Working hard on your job will earn you a living! Working hard on yourself will earn you a fortune!
The Unemployed Genius Crusade, a Community Service & Resource to Help People Discover Financial Wellness:
NOTE: TUG, The Unemployed Genius Crusade leverages LiveGood's Club Membership Affiliate program as a way to create and have a nice lucrative income stream. Below is an in depth video that will show you the many, and I mean many ways LiveGood pays it's club members from the $9.95 Club membership fee!
LiveGood's Compensation Payout Explained By CEO and Co Fonder Ben Glinsky: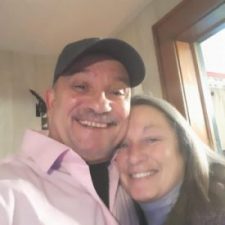 The Unemployed Genius Crusade is a community of people working together that have one thing in common, a vision for themselves that they won't be denied! Consider becoming a part of our crusade and movement. Let's build your future together! We're Making a Difference!
A persons number one responsibility should be to care and groom themselves into that person they desire to become. It's not just important that they do, it's extremely vital that they would. And YES, it is possible! After the age of 18, most people would consider themselves an adult. Fair enough? So, why not take on that responsibility? Your whole future is counting on this. You should be concerned with your future, because you'll be spending the rest of your life there. Truthfully!
We believe that each individual, meaning you, have extreme value as to the person in who you are, as well the person in which you desire to become. We believe that the value within you needs to be offered to humanity, and humanity is waiting and needs your contribution! We also believe that we together can develop an improved version of ourselves. Know that this is possible for you to do. That the best room to build on would be the room of improvement! And we work on this together.
A Day is what You Make It! Conquer Each Day To Take Total Control of Every Aspect of Your Life!
With TUG, The Unemployed Genius Crusade leveraging LiveGood, as our way to develop financial wellness truly is a genius of an idea. An extremely inexpensive way to reposition your financial situation as well the future you know can have! Simply your choice from here! Oh, we do this together as a community of like minded people who will not be denied the future we now can have!
Seven Clips From Our Video Newsletter Series: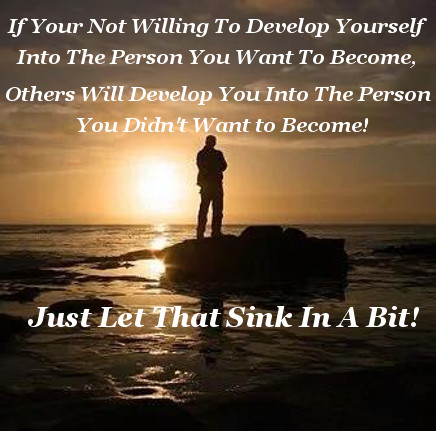 We are about self personal management (Development) where we do this together through sharing our concept and our own brand, known as TUG, The Unemployed Genius Crusade.
Our first step to our personal development process should be to cater to our own financial needs as well our health and wellness needs. Wouldn't that make sense? I hope that it would!
The people I have spoken with most have said, they would rather be doing something different than what they are doing now, for their income. Let's face the fact, what we are earning as an income will truly dictate the kind of life and future we would have. Realize, the grooming and shaping of ourselves for our future takes time, work, money, and extreme discipline. So, how is someone to be able to achieve all this when we work at a job that pays us a fixed hourly wage or salary? As well taking up a lot of our valuable time. Truly understand something, we won't earn any more this week, this month, or even this year while doing the same thing everyday, week and year as we settle in our traditional job environment. Would this make sense? Now, wouldn't you think it's time to look at other options? Those who have abundance have learned to do what all corporate America is doing. Leveraging other people's time, effort, and skills for their own financial gain!
The Unemployed Genius Crusade is offering People a way to develop an on "going cash stream" we call cash flow as an income. We do this by leveraging a company named LiveGood because of their unique powerful pay plan. Which offers us seven ways to capitalize financially! (That's seven different cash streams flowing into our home reservoir)
They also offer us the BEST QUALITY organic nutritional products in our industry, at the lowest cost in our industry as well. However, there in NO OBLIGATIONS to buy! The choice is all up to you.
LiveGood is a membership club base structure, that gives their members the lowest prices on our health and wellness nutritional needs, while also paying us extremely handsomely by offering others a $9.95 monthly membership that could change the destiny for many people's lives! Wouldn't you want to LiveGood?
It was John D. Rockefeller who said, I rather earn from 1% of a 100 people's efforts than from 100% of my own effort. LiveGood , for me has multiple values that can bring into a persons life! Not just financially, and not just health wise, however, it could bring true freedom to develop yourself into that person you desire to become!
It was Zig Ziglar where I heard, money may not be everything, however it ranks right up there with oxygen, try to live without it!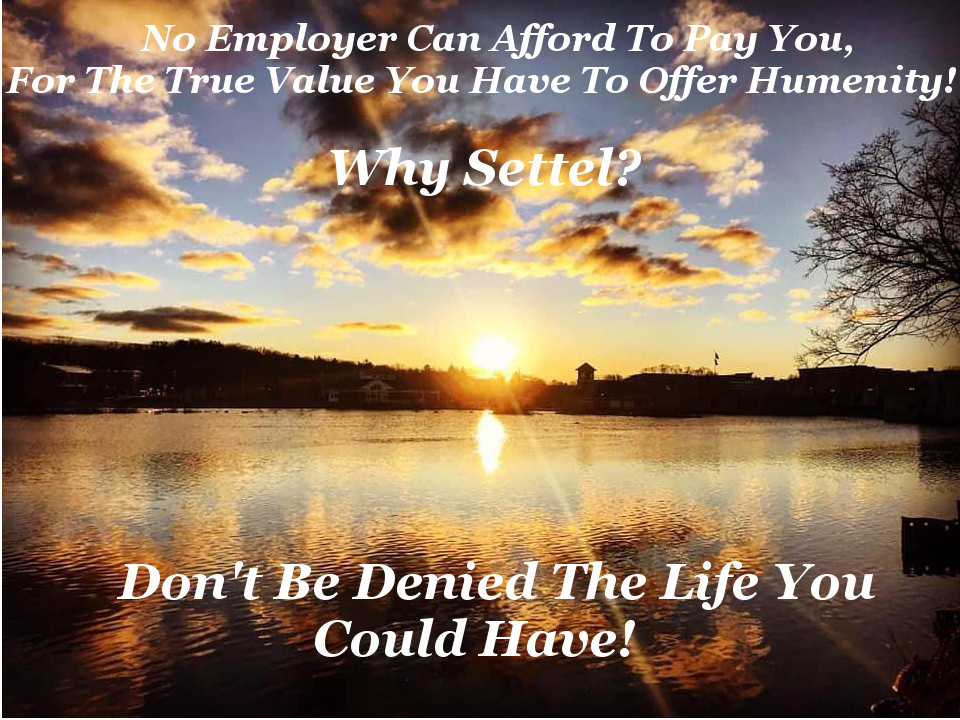 All employers, every single one of them leverage people, their time, skills and efforts for a fixed hourly wage or salary. Some of these companies may even train those people by paying for their schooling to be able to get the most out of them! This benefits the employer MUCH MUCH MORE than it would the employee. Maybe you can relate! A person truly won't earn any more for the efforts or knowledge they are asked to put fourth for that employer. In reality, you'll never be able to live the kind of life that could truly impact your future in a true positive way! And when the time comes you aren't able to work, need to time off for what ever reason, you won't be getting paid. This isn't what you can call the American Dream! Really!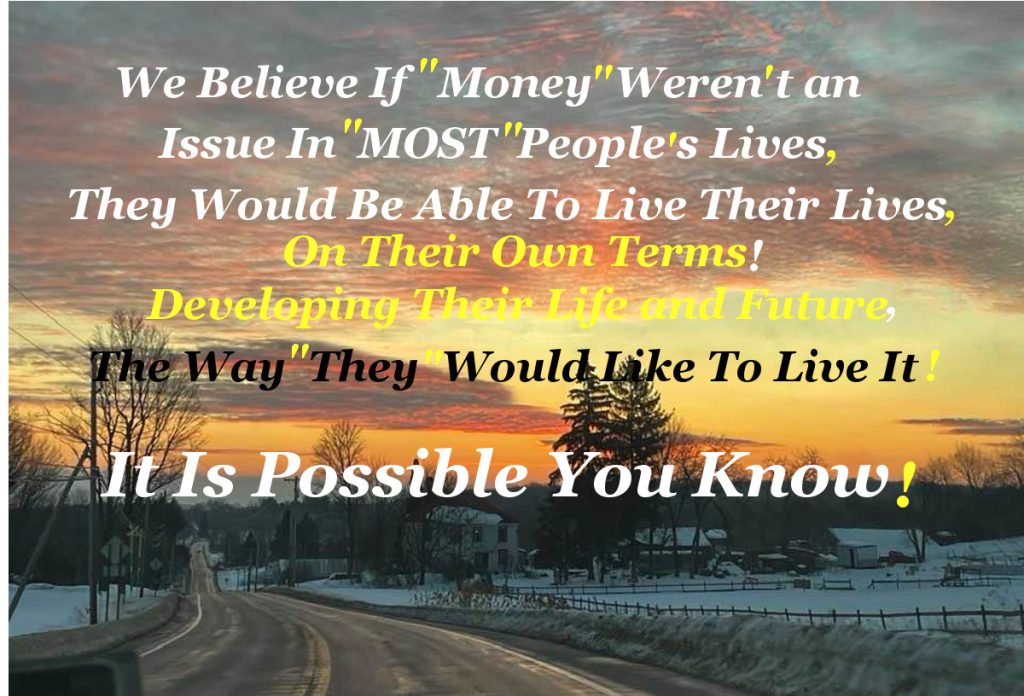 TUG, The Unemployed Genius recognizes that you have great value as an individual. Great potential in areas within yourself that you haven't even tapped into yet! So, if money weren't an issue in your life, how differently could your life be right now? I am extremely serous. I really want you to think about this statement. If money weren't an issue in your life, and you had a cash flow that was structured to multiply itself over a period of time. And could keep building momentum even when your not able to work it, wouldn't you say it's worth your looking at and consideration? I did mention it's just a low $9.95 monthly club membership fee we are capitalizing on. This truly shouldn't break any person's bank account I would think. I could be wrong maybe, Boy, I hope not!
By us working together on ourselves to become an improved version of who we are, we are able to offer humanity the person we were meant to be. Bringing more value to ourselves as well into humanity! Wouldn't you agree?
With The Unemployed Genius Crusade's vision interlocking and intertwining our efforts with LiveGood's purpose and cause, we all together get to go after that winning lottery ticket, that keeps paying us weekly and monthly, off their six powerful cash streams on their membership club for only $9.95 a month. Register to take the free tour for yourself and get in line to start "WORKING" on your future! It's this simple. We earn off the $9.95 monthly club membership fee, as well on a one time $40. affiliate registration fee "IF" you choose to become an affiliate. There truly isn't anywhere else where you would be able to earn a residual income stream that's structured in a way that could multiply itself as we build momentum together for just $9.95 a month. There is NO EMPLOYER that is going to pay you as what LiveGood is offering us. Can't make this stuff up or any more simpler. Take The Free Tour!
This is where I am going to ask you to be open minded and not judge! I say this because I have come across people who believe they know and understand this as being something that it is not. Fair enough? It's simply using the power of leveraging the main ingredients of any and ALL successful people and corporations! It is the American model as to how people and corporations build their wealth. Most won't want you to know this! As long as you are working for them you'll most likely never be able to live your dreams. Let that sink in my friend! Now that I have that out of the way, let's get down to what you came here for. An alternative way to have an income that could truly change the destiny for your future. So, click on this link or any pictures above to watch a video and register for a free tour. Get a better understanding in how we can be a true blessing to you and others!
" The Secret of Success is Determined by Your Daily Agenda"
We also use and exercise the value from leveraging videos and content of professionals that have asked us to like, share, comment, and subscribe to their YouTube channels. This will offer us content that when used would bring more value within us to achieve that vision we all would have for ourselves.
Learn more about the benefits of our crusade. Get a full and better understanding of our brand and model. Learn about the benefits it could provide for you. Be sure to click on the (About TUG) tab to learn more on our purpose for TUG, The Unemployed Genius Crusade, our cause, and how this could truly benefit you and those within our community. It's worth your evaluation.
We Are TUG, The Unemployed Genius Crusade, "Making a Difference" (Changing Lives) You Were Meant For More, Much More! Won't You Consider being a Part of This Historic Crusade and Movement!