An Untraditional Way to Work, However, Extremely Modern! Leveraging The World Wide Web. Consider Our Vision and Message We Offer You! Live Your Life, "On Your Own Terms;" Let's Reposition Ourselves To Become That Person We Were Meant To Be!
Please Accept Our Free Gift, As a Way to Say, Thank You, Way of The Unemployed Genius Crusade Video Newsletter!
Just leave your first name and a good working email address below. This Video Newsletter truly offers extreme value. It's packed with resources and content that are structured to help assist a person's repositioning for themselves Spiritually, Mentally, Physically, and YES, Financially! . It's about having and living a better quality of life. Living Your Life, On Your Own Terms. We look forward in working to serve you!
We Respect Your Privacy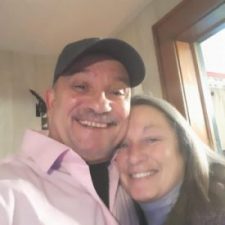 TUG – The Unemployed Genius Crusade – A Movement "With a Cause", Is Greatly Needed by Everyone. However, Not Everyone Is Going to Choose to Take Part In Our Powerful Venture! It's Going to Take a Special Kind of Person. One Who "TRULY" Wants to Have Total Control of Every Aspect of Their Life. TUG, The Unemployed Genius Is an Untraditional Way "To Work", However, Extremely Modern. Reason Being, We Leverage The Availability of The Resources That's Already Provided to Us Through The World Wide Web, Known as, The Internet, To Benefit Us, The Users! "Pure Genius"
We consider ourselves (TUG, The Unemployed Genius Crusade) a unique personal development concept, through conscious awareness of the management for ourselves. We recognize most people lack the resources needed to fulfill their quest to truly develop themselves, to have and live the kind of life they vision for themselves. We believe it's very vital for us all, as individuals and a community to "Work" on who we truly can become! With that being said, I want to focus on the word "WORK".
Our crusade is built on the concept of work, "Working," ( However, Working On Ourselves). Developing ourselves into the kind of person we were meant to be. Living our Life, On Our Own Terms. Developing a residual cash flow along our way, as we use and leverage video content, webinars, workshops, along with AIOP, All In One Profits Business Tool Suite to help groom and mold us into that person we are questing to become.
I truly hope you can see what TUG, The Unemployed Genius Crusade Brand is offering you, a way to sincerely be able to help groom and reposition yourself, as well help others with integrity.
Have

You Ever "

DREAMED

," (The What If ,

Dream

?)
We are sure that most people who have ever lived, at one point in their life has dreamed the, (What If Dream?) You go ahead and fill in the (What If?) Realize everyone's (What If,) are going to be different. We all should have a true desire to do what ever it "truly takes," to develop (Our Dream, That Vision, For Our What If!)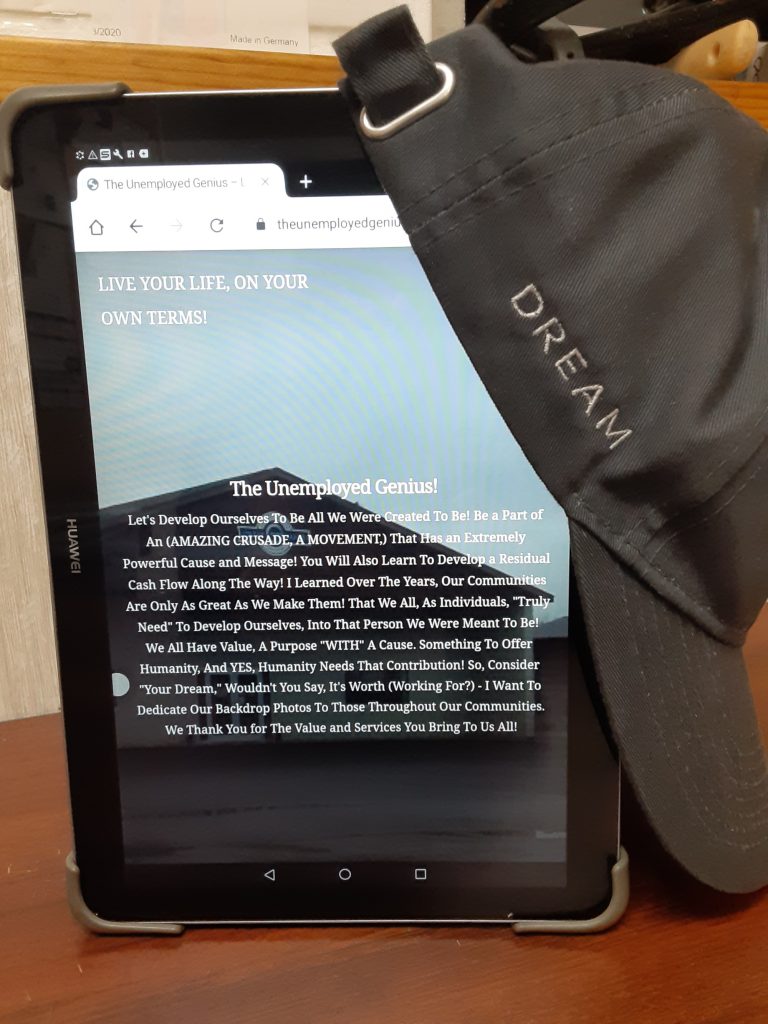 We then start to dream of the possibilities with this (What If Dream?) We truly "want" to go after this dream, passion, and desire of our (What If.) However, somewhere along the way we start to listen to a lie, a lie that was told to us from others, as well maybe our self. That this dream of (What If) was just to big, out of reach, we didn't see how we were going to be able to accomplish this. We started to believe that we somehow lacked the proper resources. So "we never gave our self permission to pursue into it any further". Anyone you may know?
So, what should we do? Settled for mediocrity, Rather then "developing a way" to go after our own dreams, goals, and desires for our life? God forbid! The time for positive change for ourselves, "could" begin right now. "If," we make that decision to "truly commit, to taking real responsibility" of the repositioning of ourselves. Just Know, ("It Is possible" to leverage, as well use other people's resources and service, to develop and create the resources we would "need and want" to reposition ourselves, to Live Our Own Life, On Our Own Terms!
Speaking With Truth, Speaking From Experience, Speaking With a Caring Heart!
When I have ask people, as to why they are not living their best life, on their own terms, the way they "truly" would like to have it, I mostly get the same answer. They lack the proper resources and funds to aid them in having that.
I realize the development of most everything takes time, work, effort, commitment, and a "steady" cash flow to help along the way! So, I hear this allot from people. You may have also. Most say, They feel the commitment to go after it (The Dream) would be there even more so, "if" only the other "Resources" needed to bring this into a reality were there also! Sound Familiar?
So, Allow me to explain why the standard protocol of our status quo, on how a person works to earn an Income, "won't" fund your dreams.
Mentally answer these questions to yourself! Are you living your best life ever? – Are you even working? – Are you being paid? How about what you are truly worth? – Are you working for a hourly wage? – Paid by a salary? – Do you work for profits? – How about commissions? – Do you have "any" kind of income (cash flow) coming into your home reservoir, one that would be there, even if you weren't able to work? Can you have time off form working, and still have your income (cash flow) coming in? How about multiply itself? Dose your income (Cash Flow) have the ability to multiply even when you are at rest? The answers you just provided for yourself should indicate something is wrong. Terribly wrong, with the protocol of our standard status quo.
Most Peop

le Ask, What Else

, Are We To Do?
A very good questions! So, allow me to ask, What are you "Willing" to do? As to compensate, for a broken, standard protocol of the status quo? That's a fair question. And, if you were offered and shown an alternative, would you "truly consider it"? Or would you turn it down, because it wasn't what you expected the alternative to be?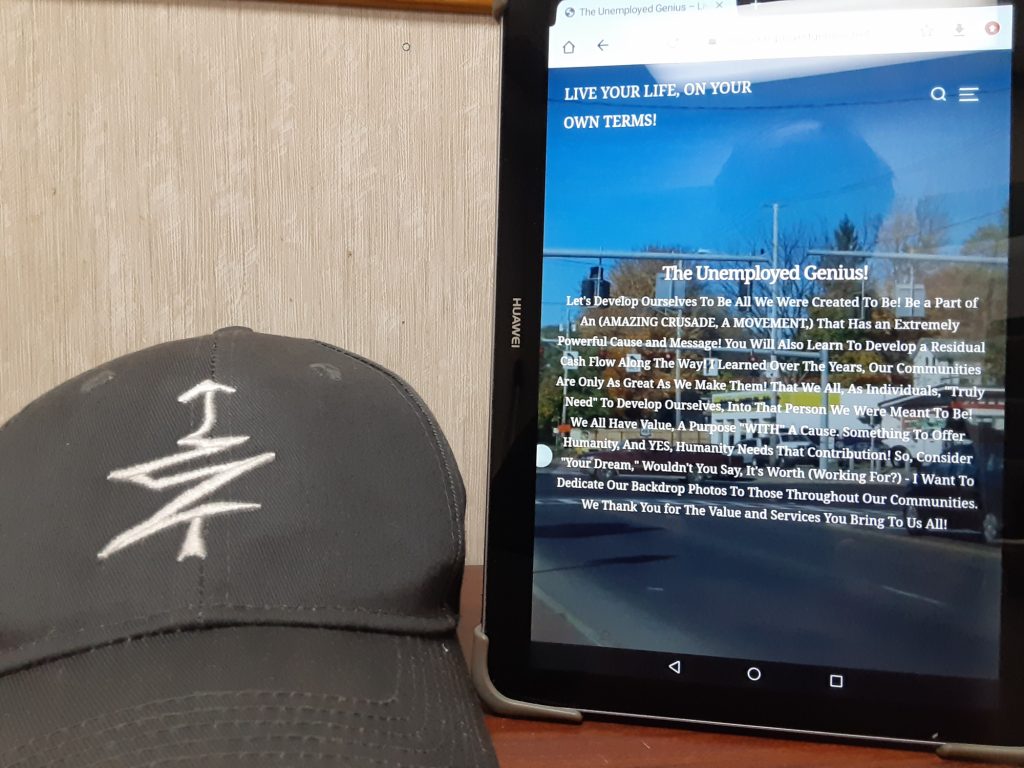 We believe The Unemployed Genius Crusade, is an ultimate alternative, to help aid in our mental and financial growth as individuals. However, there is a catch!!! You need to be "willing" to "give yourself permission", to do what you have never done before, to acquire the things you never had before! I am totally serious about that. Please, recognize the truth. Up until now, as what you have been doing, hasn't gotten you to the life and future you wanted to have. Wouldn't you think it's time you should be looking at other options?
Seriously consider being a part of our historic crusade and movement, with TUG, The Unemployed Genius Crusade. Experience a feeling of true satisfaction with joy. While also focusing on the repositioning of yourself (who you are) and the future you are developing to have. (Where you see yourself to be.)
The Unemployed Genius Crusade, A Unique Brand,

"

We Work,

"

On The Room of Improvement:
Remind you, the best room to build on, is the room of improvement! All that our crusade could stands for, we would love nothing more than to see you Live Your Life, On Your Own Terms. WE BELIEVE this is possible for all of us. Not only is it possible, it is necessary that we do. The resources and services we choose to weave and interlock ourselves with to build our crusade and movement was done deliberate. It is our goal to bring the very best content to help us all grow individually, as well as a community. We also knew we had to focus on a real and sincere way to attach a nice income cash flow structure within our crusade and movement. We are extremely pleased and honored to have linked ourselves with AIOP, All In One Profites business tools suite from out of The Netherlands. I personally have used their tools and services since 2015. They are a true leader in our industry. For me, there are no other services as their's that comes close to even compare. I just can't say enough of this company. I love them!
Let The Crusade Begin

!

The Unemployed Genius –

"

Making

a

Difference

" (

Changing Lives!

)
The true value of our crusade comes from the content and resources we, (You and I ) are asked to share from others. (YouTube & AIOP, All In One Profits, and The Unemployed Genius Crusade!)
Below is a video from John Maxwell, (The Secret of Success is Determined by Your Daily Agenda) It's 10 minutes, 03 seconds in length. It's from "The Outcome Channel" Please allow it to speak into you. I would like nothing better then to have it speak new life into you. It's by our (us, you and I) caring for one another, that give's others that new hope!
In this video with John Maxwell, he does a phenomenal job expressing what it takes to be a success.
" The Secret of Success is Determined by Your Daily Agenda
How did this video speak into you? How did the video have you feel? Did it speak of new possibilities for you? What best resonated with you from watching and hearing this video? It's our hope and prayer this video spoke new life into you.
Learn more about the benefits of our crusade. Get a full and better understanding of our opporation, learn the benefits it could provide for you. Be sure to click on the (About TUG) tab, learn how we earn a nice lucrative income (Cash Flow) with our crusade and movement.
Remember to subscribe to our newsletter above, learn who we truly are. Then give yourself permission to be open minded about our possibilities for each other. At least evaluate us thoroughly. Believe it or not, YES, you do have a say in how you would develop and receive your income or cash flow! " just a reminder" We are here to help and serve our communities!
We Are TUG, The Unemployed Genius Crusade, "Making a Difference" (Changing Lives)