It All Starts With YOU! You Were Meant For More, Much More!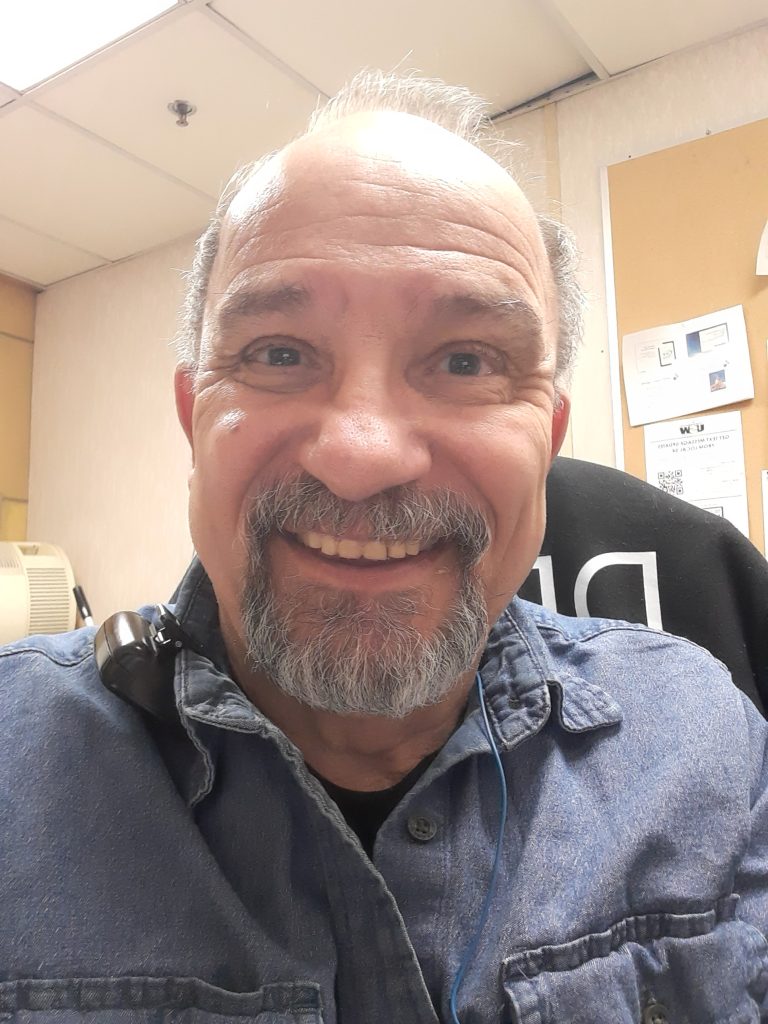 First of all, I need To thank God The Father, The Great I am, And His Son Jesus Christ, who died on a cross for my sins! However, Now He LIVES! It's a great feeling to know we serve an awesome God!
I personally believe that God has placed this vision for TUG,The Unemployed Genius Crusade to me for a reason. In Jeremiah 29:11 it reads, – "For I know the plans I have for you" declares the Lord, "plans to prosper you and not to harm you, plans to give you hope and a future"
I personally believe each and everyone of us were meant for more! Much more. That as individuals we all have something to offer humanity as to the person we were meant to be. I believe and also recognize that our vision for ourselves can become a reality, "When" we choose to work to having it. Most people feel they may have no hope because they lack the proper resources needed to help develop themselves into that person, as well the kind of future they are wanting to have. Could you relate? Most people don't realize that it don't need to be this way. There are other options a person can use to help them to obtain those resources. You see if a person is "willing" to work to obtain these resources, than it is possible for them to receive and have them.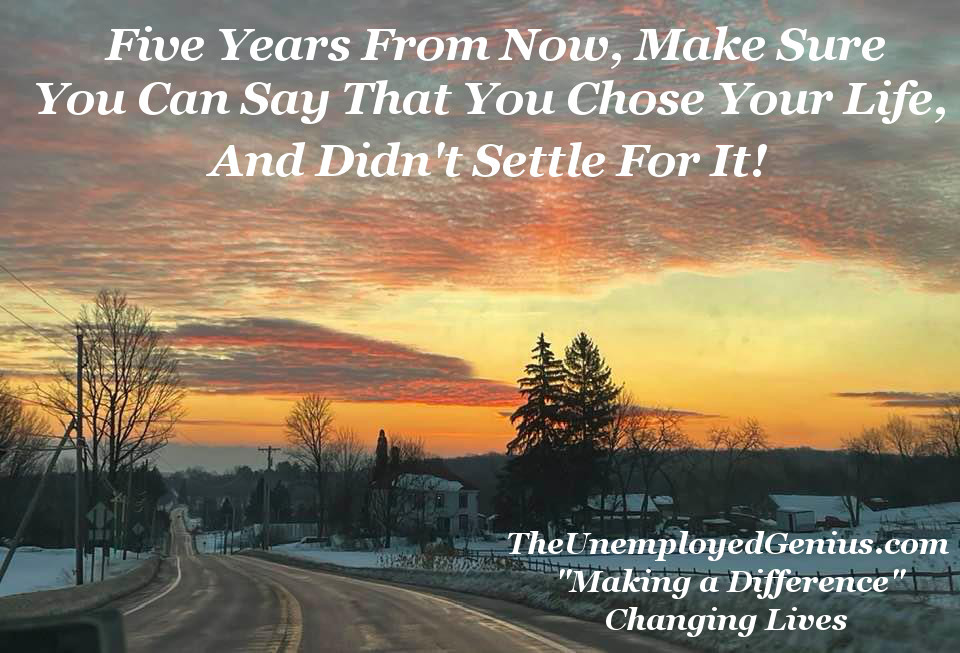 Recognize the journey to what we are looking to accomplish with our life is a process. There are certain steps we need to take to sure us we would have our dream and vision become that reality. Would this make sense?
For this purpose TUG, The Unemployed Genius was founded. It's built on biblical principles of serving and helping others. Offering them an alternative to what they are doing now, to achieve what is truly important for them. Wouldn't you think you're worth the time it may take to become an improved version of yourself? Just asking!
Remind yourself,  a person will make excuses, or they will make a way, they won't do both!
This is where our crusade's benefits start to come into play. A different alternative to how one can work to develop a residual cash flow into their home reservoir.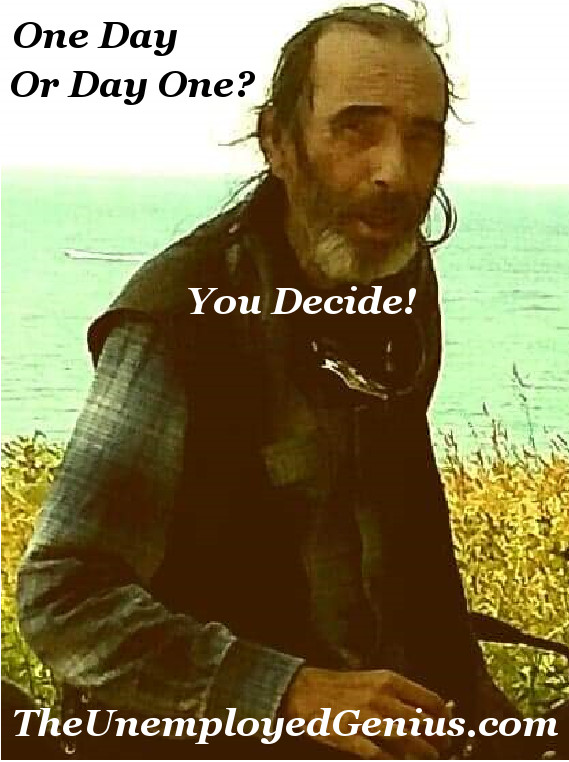 We believe most people are not living in their best potential in life as of yet! Most are not truly pleased with where they are with life, as of right now. Most feel they are working just to exist and get by, and not having the life they truly would dream to have. It just seems so out of reach. So they stop dreaming of what they could have and then settle for what " would seem" more convenient to have. Most don't realize, that was the wrong choice! There is a better way my friend. I do need you to recognize something. If you are not willing to develop yourself into the person you want to become, then others will develop you into that person you didn't want to become! Just let that sink in! They then seem to have total control over your time, your work, your income, and life! Just think about this! Is this what you truly want?
Why We Are Leveraging LiveGood As Our Flagship
With TUG, The Unemployed Genius Crusade we are a firm believer in wanting to help people to get out of debt and not put them there. We recognize the multiple valve that LiveGood would bring into people's lives. LiveGood is a one of a kind Membership Club that offers people a $9.95 monthly membership or a yearly membership for $99.95, that's 20% off on the membership.
Why a Membership Club you may think? Because the founder (Ben Glinski's) passion to help people to be able to afford the nutritional products that their body "needs". It's that simple. LiveGood offers their members the lowest pricing for the highest potency value in their products than any other in this industry, hands down! There truly isn't any comparison! You can compare them to what you may be using and I am sure it may just shock you with their value and low prices. And it don't stop there. If a person were to consider being an affiliate with LiveGood it's just a one time $40. affiliate registration fee. That's it. No hidden fees or cost. Also, as a member and or affiliate there is NO requirements to buy any products or to have any auto-ship! YES, you read that right. NO requirements to BUY or to have any AUTO-SHIP! As an affiliate, you get paid from the $9.95 membership. Again, we offer people a $9.95 monthly membership with LiveGood to be able to get drastic discounts on their Superior Products. That simple. You can either save money, or choose to earn money through their six streams of cash flow. Your choice!
When The Time Comes That You Decide to Become an Affiliate With LiveGood Through TUG, The Unemployed Genius Crusade, This Is How It Works to Build our Six Cash Streams!
LiveGood Compensation Pay Plan Explained:
At LiveGood, your health and wellness will always be our number one focus. That's why we eliminate the middle man, to make the highest quality products on the planet available to our customers and members for a fraction of the price of the competition.
And on top of the huge savings you get when you purchase any of their life-changing products, we also give you the opportunity to earn income with the most exciting compensation plan in the industry!
In fact, you can earn up to $2,047.50 per MONTH without ever enrolling a single person!
And if you decide to share our amazing products and compensation plan with others, you can earn even more!
EARN INCOME 6 WAYS -Cash Flow #1 WEEKLY FAST START COMMISSIONS
For each person who you refer to LiveGood who becomes a member and an affiliate for $49.95, we will reward you with a $25 commission paid out the very next week! Plus, if any of the people you enroll choose to enroll others, not only will they be rewarded, but you will also receive additional bonus commissions up to 10 levels deep.
Weekly Fast Start Commissions are paid out on the first month's membership and on the $40.00 affiliate sign up fee. So you will receive $5 for any new members that you refer, plus $20 for any new affiliates you refer. Since many people join as both a member AND an affiliate, you will receive BOTH of those amounts for a total of $25 paid out the very next week!
Cash Flow #2 MATRIX COMMISSIONS
When you lock in your position in LiveGood, you are given your own business center in our fast filling 2×15 Matrix! As more people join LiveGood every week, they are placed in the matrix UNDER everyone who is already in there, following their enroller. So the sooner you lock in your position, the higher your position will be in the matrix
| Earnings Per Level | Unranked | Bronze | Silver | Gold | Platinum | Diamond |
| --- | --- | --- | --- | --- | --- | --- |
| 1 | 2.50% | 2.50% | 2.50% | 2.50% | 2.50% | 2.50% |
| 2 | 2.50% | 2.50% | 2.50% | 2.50% | 2.50% | 2.50% |
| 3 | 2.50% | 2.50% | 2.50% | 2.50% | 2.50% | 2.50% |
| 4 | 2.50% | 2.50% | 2.50% | 2.50% | 2.50% | 2.50% |
| 5 | 2.50% | 2.50% | 2.50% | 2.50% | 2.50% | 2.50% |
| 6 | 2.50% | 2.50% | 2.50% | 2.50% | 2.50% | 2.50% |
| 7 | 2.50% | 2.50% | 2.50% | 2.50% | 2.50% | 2.50% |
| 8 | 2.50% | 2.50% | 2.50% | 2.50% | 2.50% | 2.50% |
| 9 | 2.50% | 2.50% | 2.50% | 2.50% | 2.50% | 2.50% |
| 10 | 2.50% | 2.50% | 2.50% | 2.50% | 2.50% | 2.50% |
| 11 | 2.50% | 2.50% | 2.50% | 2.50% | 2.50% | 2.50% |
| 12 | 2.50% | 2.50% | 2.50% | 2.50% | 2.50% | 2.50% |
| 13 | | 2.50% | 2.50% | 2.50% | 2.50% | 2.50% |
| 14 | | | | 2.50% | 2.50% | 2.50% |
| 15 | | | | | | 2.50% |
| Total | $2,047.50 | $4,095.50 | $4,095.50 | $8,191.50 | $8,191.50 | $16,383.50 |
All percentages are based on monthly $9.95 membership fees. Commissions for Members who join at the yearly option will be paid out over 12 months as $9.95 per month.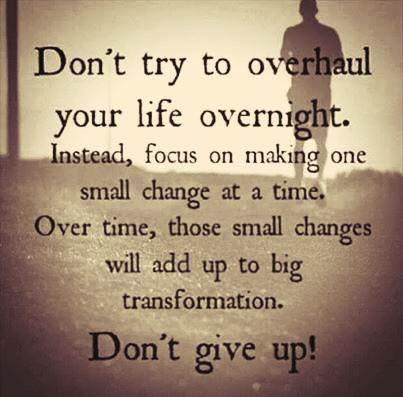 Matrix Commissions and Matching Bonuses are paid Monthly the first week of each month for the previous month's Matrix volume. Remember, the first month's Membership is paid out in Fast Start Commissions only. So Matrix volume starts to accumulate on Members' second month Membership and beyond.
Example: If you joined LiveGood in January and you have 50 Members under you in the Matrix in January, you would not earn a matrix commission for January because only Fast Start Commissions are paid on first month Memberships. Assuming all 50 of those Members remained active in February, you would receive your first Matrix commission the first week of March for those 50 Members in your Matrix who paid their second month Memberships in February.
If another 100 Members were placed in your Matrix in February, for a total of 150 active Members in your Matrix, for the Matrix commissions that go out first week of March for February Matrix volume, you would be paid on 150 Members in your Matrix (50 who paid their 3rd month Membership, and 100 who paid their second month Membership).

Keep in mind, in this example all 150 Members were under you in the matrix in February. But you only got paid on 50 of them for that month, because those 50 paid their second month Membership, while the other 100 who joined in February, their first month Memberships were paid out in Fast Start Commissions. So if you see people under you in the Matrix that you didn't earn Matrix commissions on this month, that means that was their first month and only Fast Start Commissions were paid on their first Membership. You will be paid Matrix commissions on them next month and beyond.
Cash Flow #3 MATCHING BONUSES
As HUGE as the Fast Start Commissions and Matrix Bonuses are, our Matching Bonuses are even BIGGER!
On top of the $2,047.50 or up to 16,383.50 that you can earn in your personal matrix, you will also match 50% of the matrix commissions on everyone you enroll, AND a percentage everyone those people enroll FIVE ENROLLMENT GENERATIONS DEEP, regardless of where they fall in your matrix!
Example: If you have 10 personally enrolled people who are each earning $6,000 per month in their matrix, you will match 50% of what they earn in their matrix. That means you will earn a $3,000 matching bonus on each of them every month, for a total of $30,000 (10 people x $3,000 each) in commissions just on those 10 people alone. And that doesn't include what you will earn in YOUR matrix, PLUS potentially hundreds or thousands of other people you could be matching in our other generations!
If you are a Platinum, for example, you will also get the Gold and Silver Generation Matches. So someone on your 2nd Silver generation, may also be your First Generation Gold, and your First Generation Platinum, so you would get a 10% 2nd Generation Silver Match, a 5% 1st Generation Gold Match, AND a 5% 1st Generation Platinum Match on that persons entire matrix!
There is no limit as to how many people you can match, or how much you can earn in matching bonuses!
Matrix Commissions and Matching Bonuses are paid out the first week of each month for the previous month's volume starting your SECOND MONTH, as all initial orders are paid out in Fast Start Commissions.
Cash Flow #4 RETAIL COMMISSIONS
Each one of our life-changing products has a Member price and a Retail price. While most people choose to take advantage of our amazing membership for just $9.95 per month so they can save much more with Member pricing, some people may just want to make purchases at Retail prices.
As an affiliate of LiveGood any time one of your referrals makes a purchase as a Retail Customer, you will earn 50% of the difference between the Member price and the Retail price.
Retail Commissions are paid following the same payout structure as Fast Start Commissions. Unlike Fast Start Commissions that are only paid out one time, Retail Commissions can be earned unlimited times every time a Retail Customer places an order.
Example: If you refer a new customer who chooses to pay the Retail price for a product for $24 for example, and the member price for that product is $16, the difference between the Member price and the Retail price is $8. So at the 50% level you would earn a $4 commission on that person's purchase.
Cash Flow #5 INFLUENCER BONUSES
For Affiliates who choose to market products to Retail Customers on a larger scale, you will earn additional bonuses on all of that volume. In fact, you will earn up to 100% of the difference between the Member price and the Retail price on all orders by your referred Retail Customers.
Influencer Bonuses are paid exclusively based on Personally Enrolled Retail Volume per month, regardless of rank.
Example: If you have over $25,000 in Retail Customer Volume in a given month, and the Member Pricing for that volume totals $17,000, for example, the difference between the Member Price and the Retail Price is $8,000. You will earn 50% ($4,000) in Retail Commissions, plus an additional 40% ($3,200) in Influencer Bonuses for a total of $7,200 in commissions on that volume!
Cash Flow #6 DIAMOND BONUS POOL
Our affiliates are a huge part of the success of our company. We recognize that and want to reward you even more by allowing you to share in the total sales of the entire company. Once you achieve Diamond rank, you will share in 2% of total company sales every month!
DIAMOND POOL
2% split between all qualified Diamond ranked members
2% of the total sales of all membership and product sales gets divided evenly between all qualified Diamond ranked affiliates and paid out with monthly commissions.
As we had said earlier, we leverage YouTube for their awesome video content in our quest to help you grow and reposition yourself. Allow this seven and a half minute video speak into you. We are putting together a real sweet video newsletter that would help you to grow Spiritually, Mentally, Physically and as financially! It's coming soon. We are excited that you are here!
7 Things You Can Control That Will Make A Huge Difference In Your Life
How did this video speak to you? How did it leave you feeling? I personally hope that it gives you a little sense of assurance in yourself. The value comes when you exercise the content it just shared with you. The action you take because of hearing this video.
It was John D. Rockefeller who said, I would rather have 1% of 100 people's efforts, than 100% of my own effort. As it was from Zig Ziglar where I heard, when you help enough people get what they want, you will have everything you want!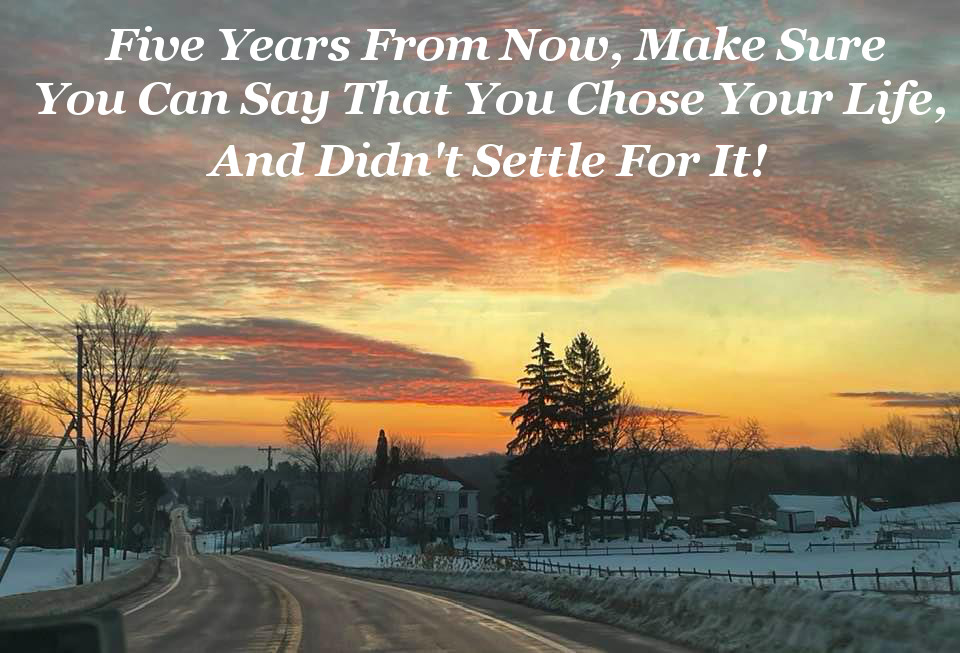 One of our purposes in this crusade is to have our crusaders develop an unlimited cash flow. A cash resource that would able them to manage and live their life on their own terms. The work that is being done by all of us is to better ourselves Spiritually, Mentally, Physically, and Financially. To live and have a better quality of life. Recognize the true value of having the ability to leverage and manage your time and finances as you grow in multiple areas in your life. This is that message we share with you. Live Your Life, On Your Own Terms. It's about the true freedom one can have during a time we need it the most, wouldn't you say?
Consider The Advantage One Can Have Working From an Internet Connection With TUG, The Unemployed Genius Crusade
In a time of unseen circumstances, wouldn't it feel good to know you can still have a reliable source of income, at your finger tips, that would be there as you need it? The assurance of knowing you took the proper steps needed to be able to help overcome a life's crisis financially.
A good solid income (a cash flow) should be a concern for everyone. People need to recognize we do have a say in how we would work to earn our income. We truly don't need to settle for a fixed wage or salary from an employer. We are just setting ourselves up for depression, anxiety, stress, and all those other symptoms that are related to major causes of strokes, heart attacks and other health related issues.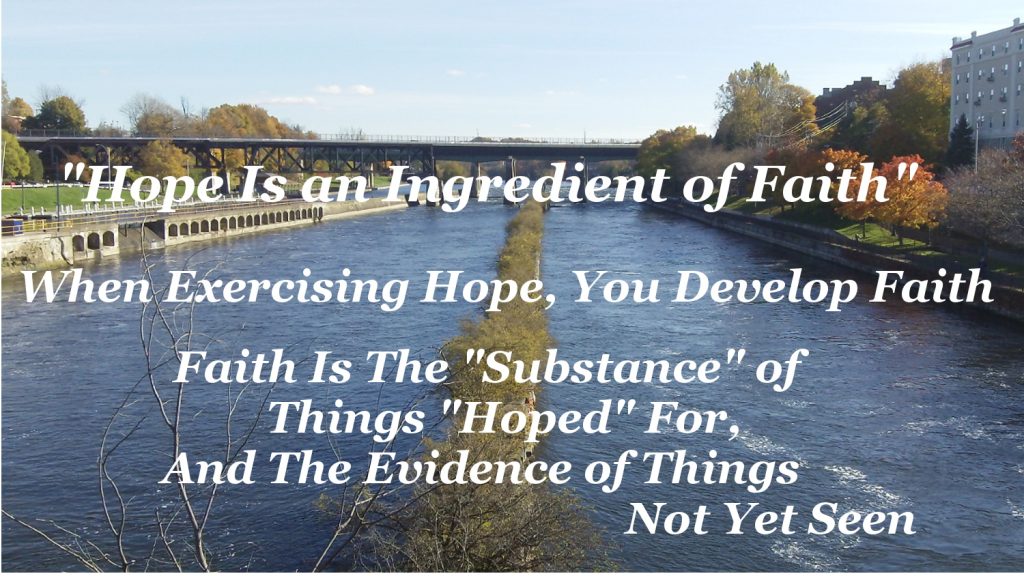 With The Unemployed Genius Crusade Brand, you could have the ability to develop a nice lucrative cash flow that would be there for when you need it the most. It's residual which means, you would receive your cash flow because of the work and effort you had already done to have receive it in the first place.
As we look to TUG for being A Personal Development Concept, Through Conscious Awareness, a crusade turning into a movement, we learn to take total control of managing our own life with the finances we have developed.
Meaning we accept personal responsibility of managing ourselves, as we should. With knowing we have the say in how we could earn our income. We also have a say in how we would purchase the things we truly need for our life. As health Insurance and any other kind of insurance. Remind yourself, things are only expensive if you are not able to afford them. Let that sink in.
Don't Lose Focus
In closing I would like to remind you of our purpose and cause. TUG, The Unemployed Genius Crusade is a Person Development concept, through conscious awareness. Leveraging The Services and Resources Already Provided To us Through The World Wide Web!
Our mission is to offer an alternative for how you could work by our personal development concept, through conscious awareness, leveraging LiveGood, YouTube, with TUG, The Unemployed Genius Crusade Brand.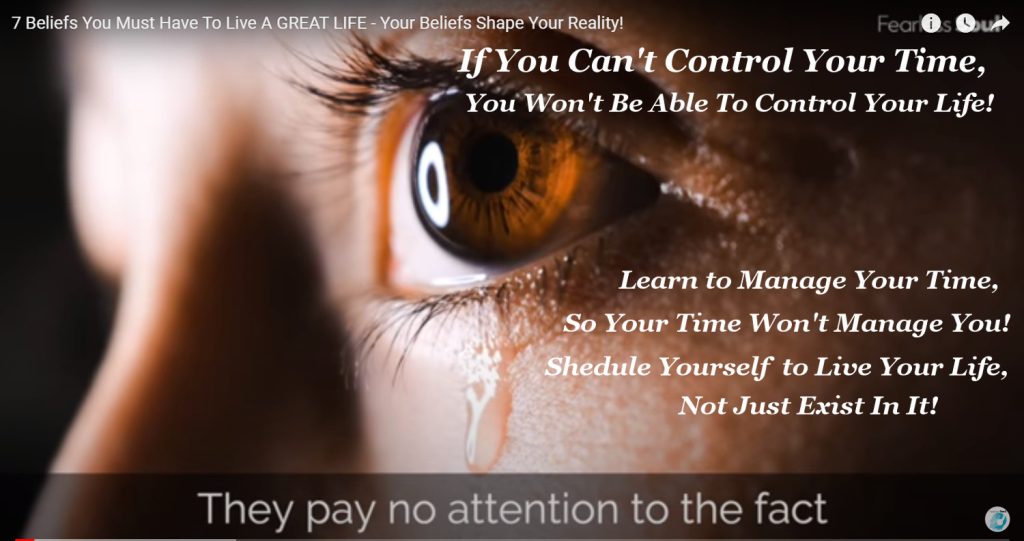 Our purpose and passion would be to have you Live Your Life, On Your Own Terms. Developing yourself into that person you desire to be. Get back with myself or the person who cared so much about you, that they asked you to consider being a part of our crusade and movement, in helping others in the repositioning of ourselves and futures. DON'T FORGET TO SUBSCRIBE TO OUR FREE NEWSLETTER. I'M SURE YOU WILL BE GLAD YOU DID. COMING SOON!