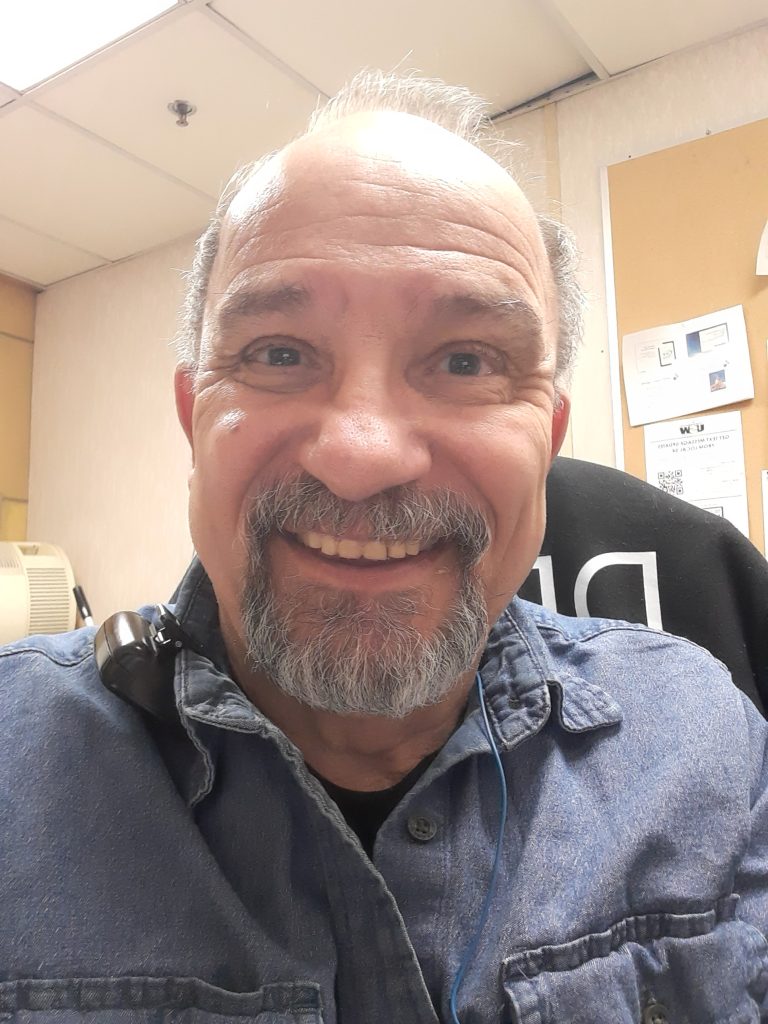 First of all, I need To thank God The Father, The Great I am, And His Son Jesus Christ, who died on a cross for my sins! However, Now He LIVES! It's a great feeling to know we serve an awesome God!
I personally believe that God has placed this vision for TUG,The Unemployed Genius Crusade To Me For A Reason.
It's Impossible to Know, What You Don't Know!
This statement is very true. There is no denying that. If only we knew what we didn't know. It took me being a student of the World Wide Web since 2003 to learn, apply, succeed, fail, and then fail again. All so I can now succeed once again, as I show you how we leverage a hand full of internet services to help reposition ourselves, Spiritually, Mentally, Physically, and YES, Even Financially!
It's a modern, and now the new traditional way to work. From the World Wide Web. Now, before I go any further, I need to drop the bomb! Our crusade is about inviting others to consider being (A Part Of ) a historic modern day crusade, movement! For the purpose of having an alternative way for earning an income. As well as additional streams of income, that is structured to flow from multiple streams. By intertwining and utilizing all these services, you will then see the pure genius this is. As everyone get's to understand how the crusade operates, the full vision of your income potential "WILL" blow your mind! "Just Saying"
These services that we use to leverage, are because of the extreme value and content they offer us. As well their compensation pay to create our residual cash flow! These companies are asking us, the users to help them, by sharing their services and content. They are YouTube and AIOP – All In One Profits, Leadsleap, Coupon Connect, and Automatic Builder. These four are the starting foundation of our platform in operating The Unemployed Genius Crusade.
YouTube:
YouTube ,is an American online video sharing and social media platform owned by Google. It was launched on February 14, 2005 by Steve Chen, Chad Hurley, and Jawed Karim. It is the second most visited website, right after Google itself.
Those who use YouTube ask us the users to like, comment, share, and subscribe to their YouTube videos and channel. These videos can bring extreme value with the content it offers those who watch them. YouTube in itself is a free internet service, YouTube.
AIOP, All In One Profits:
All In One Profits is a complete, interconnected, business building and marketing platform built as part of AIOPBT network. AIOP offers an "all-in-one" web tools suite designed to help and make available to anyone all the essential online business building and marketing tools, all at the most affordable price on the market.
All in one profits was launched in 2012. It was founded by Isabela Alexanian (Capsuna) and Johan van Geffen. The company AIOP is housed in the Netherlands.
All In One Profits is geared at assisting their clients in the continuously changing world of online marketing and providing the essential web tools and services any entrepreneur and marketer needs, in order to build any business.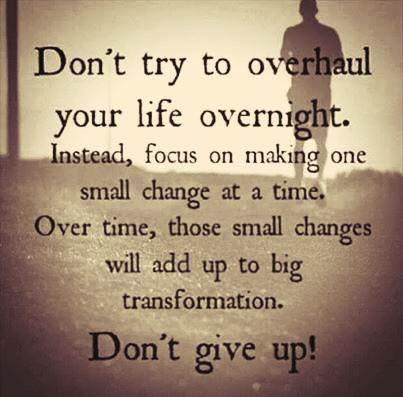 The business building and marketing web tools suite include but is not limited to: Cloud Linux Web Hosting, Autoresponder and Email Marketing service, SEO optimized article and blogging platform, Lead Capture Page funnels builders, Splash Page maker, Ready Made Funnels for any business, URLTracker, Website builder, Video squeeze builder, and much more to be listed here. They also provide a Digital Product Library with many hours of Video Training, and eBooks, PLR products, Graphics etc
The All In One Profits advertising network also includes advertising web sites. Traffic generation web sites, email marketing services, text and banner websites, and other specific advertising solutions that will be added ongoing. The company offers an affiliate and partner program, paying a percent of the company sales profit as affiliate commission using a proprietary unique and innovative sales tracking system,created by them, The Even up® system.
It's Very Important That You Read And Understand Why We Affiliate Ourselves With Using AIOP, All In One Profits, Coupon Connect, Leadsleap, and YouTube. Each one of these partners services enhances each other. Bring much more value to us, the users.
We also use and leverage their unique tools and software to develop our marketing and sales funnels and such to get traffic as yourself to be able to evaluate our crusade, purpose and cause!
We use and leverage AIOP, All In One profits services and their commissions, as stated above in red. (Compensation Plan) This would be one way we develop our residual cash flow, through TUG, The Unemployed Genius Crusade! We leverage the AIOP's tools and services by using the value of their auto-responder mailer to deliver our video newsletters. This same video newsletter we would then clone to you, (as yours) when you decide to be a part of The Unemployed Genius Crusade Brand, way of AIOP, All In One Profits.
We are going to discuss the services offered hear with TUG, The Unemployed Genius Crusade. This will allow you to get a much better understanding these services play, as well the earning potential that could be made using them. Fair Enough my friend?
We have two video newsletters that we offer and leverage. One from Leadsleap, and the other from AIOP, All In One Profits. Reason being, they both offer a phenomenal line of internet services, as well two different types of compensation structures, that truly set's each one apart from the other. "However" interlocking the value of each one together, put's our earning on TURBO CHARGE! Just saying!
Recognize, This crusade was made to help people as us to be able to take control of our life, and destiny! It's NO JOKE! You need to be serious about your future! Because you are going to be spending the rest of your life there! Let that one sink in! I'm just telling it as it is my friend.
Now, AIOP, also offers us an unbelievable way to truly receive a really nice lucrative compensation, at no extra cost to our account subscriptions. I'll explain how that works shortly down this page.
First, What We Believe!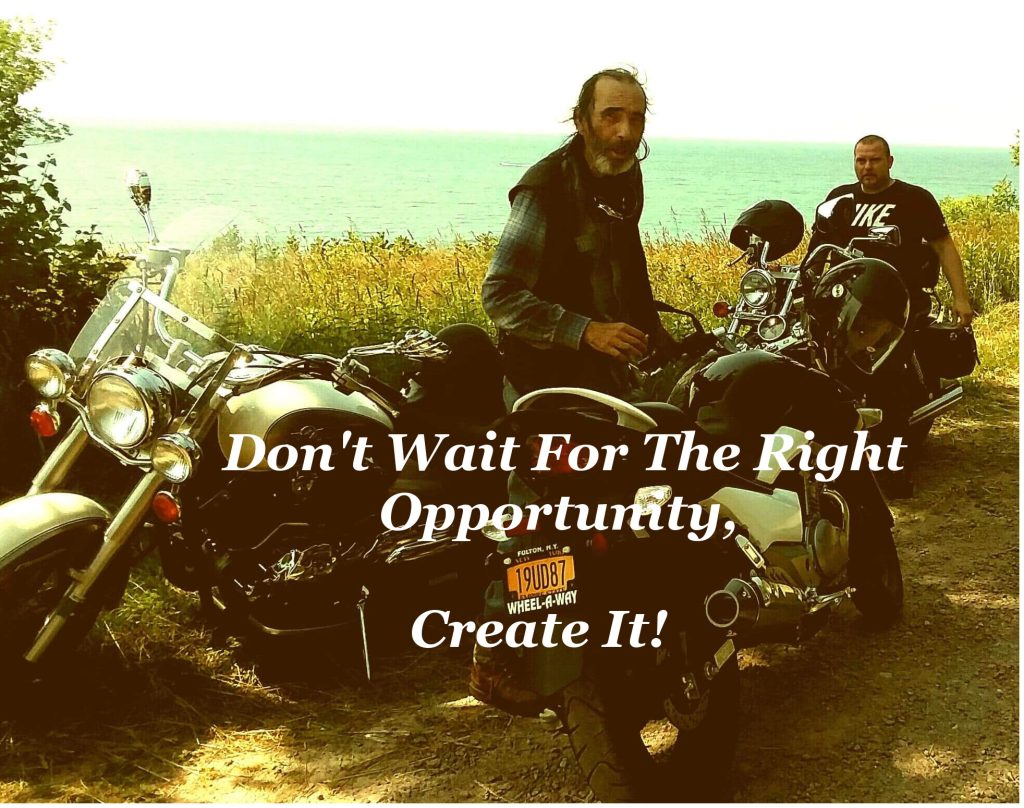 First and foremost we believe that every person has extreme value. As an individual, we all have a purpose with a cause, something to offer humanity, and Yes, humanity needs that contribution. As to the person you are meant to be!
We truly believe our best days are ahead of us, everyone of us! We also believe the best way for "us" to predict our future is to develop it. And we can do this together with a feeling of true integrity!
The Question I Would Like To Ask Is, Are You Willing To Learn? Now, That's a Very Good Question!
Up until now, most people will stay stuck on the standard protocol of the status quo, of how one should work to develop their income. They made a mental decision, whether knowingly or unknowingly, to settle for the life that society has portrayed them to have, rather than going after the one they truly desire to have. Ringing any bells yet?
You want to know what the real kicker is? It's "still possible" for them to achieve this dream and vision for themselves.
This is where our crusade's benefits start to come into play. A different alternative to how one can work to develop a residual cash flow into their home reservoir.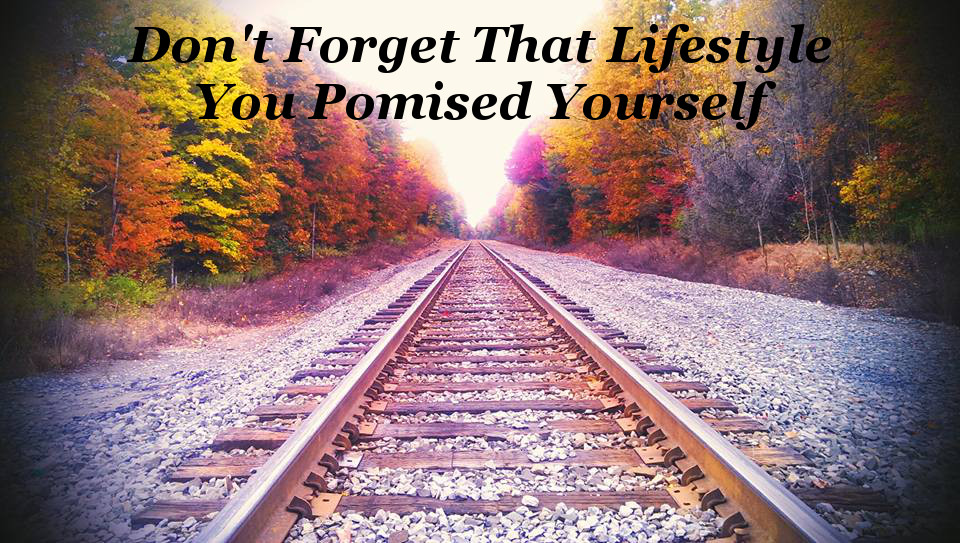 We believe most people are not living in their best potential in life as of yet! Most are not truly pleased with where they are with life, as of right now. Most feel they are working just to exist and get by, and not having the life they truly would dream to have. It just seems so out of reach. So they stop dreaming of what they could have and then settle for what " would seem" more convenient to have. Most don't realize, that was the wrong choice! There is a better way my friend.
I do need you to recognize something. If you are not willing to develop yourself into the person you want to become, then others will develop you into that person you didn't want to become! Just let that sink in! They then seem to have total control over your time, your work, your income, and life! Just think about this! Is this what you truly want?
Introducing TUG, The Unemployed Genius Crusade- "Making a Difference" (The Other Alternative!)
Well my friend, let me unveil to you our vision, purpose and cause, for TUG, The Unemployed Genius Crusade. The ways it could benefit you! It begins with Our True Love and Passion For People and Community. Our belief,  that our communities are only as great as we make them! That we all, as individuals, "Truly Need" To Develop Ourselves, Into That Person We Were Meant To Be! 
Not only is it impotent for us to develop ourselves, it's vital that we do! Realize, by developing ourselves to who we truly want to become, we're then offering to humanity the person we were meant to be!  (Who we truly are to be) Would This Make Sense to you?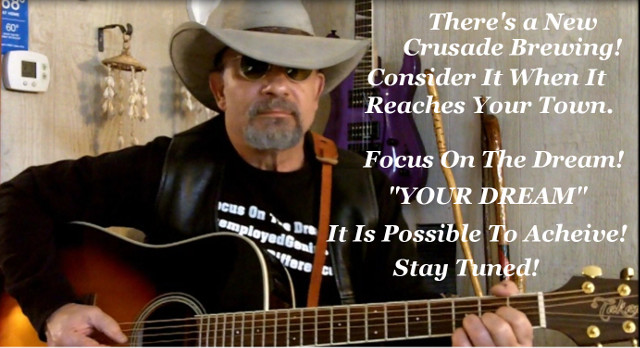 We all contribute to humanity in one way or another. Know that it is possible to start re-visualizing our dreams and vision for ourselves and future. This my friend is what TUG, The Unemployed Genius Crusade is all about. Caring people wanting to be able to give others a hand up. An alternative to rebuild and reposition ourselves. To live and have a better quality of life. Our vision isn't about who you are, it's about who you can become. It's not about where you are, it's about where you could go!
Remind yourself, a person will make excuses, or they will make a way, however, they won't do both!
Why YouTube, AIOP, All In One Profits, Coupon Connect, Leasdleap, and Automatic Builder?
Simply put, the value they all offer to us the users. They all provide for us special and unique value through their  content and resources (Services) offered to us. By interlocking and leveraging all their resources (YouTube, AIOP, Coupon Connect, Leadsleap and Automatic Builder) through The Unemployed Genius Crusade, we are able to help ourselves and others to manifest the other resources needed, to groom our own lives to where we would like it to be!
Just so you know, the getting yourself set up, and then putting everything in place, at first could seem a little overwhelming, however, after it's all done you will have more free time to focus and work on your vision for yourself. Fair enough my friend?
Allow me to explain their true value to us. First I would like to start by, what I see could be just a few of the other benefits we could have merging all these resources (Services) YouTube, AIOP, All In One Profits, Coupon Connect, Leadsleap, and Automatic Builder with our crusade together.
A Few Crusade Benefits
Cash Flow Assurance
Peace of mind.
An Improved Version of Yourself
You'll Recognize You were Meant For More
Having a Sense of Control
A Way to Achieve Your Dream & Goals
Having no excuse to (WHY) it can't happen for you
Building your own economy
Working in a modern environment of the World Wide Web, The Internet (TOGETHER)
Knowing you have a residual income stream that can still multiply itself, even during a time you are unable to work.
Knowing you can face life's challenges "Without Worry" of (NOT HAVING) a cash flow of income to depend on during a major crisis as like covid
Living your life, on your own term. Having total control over every aspect of your life
Learn ways to be able to keep more of your earned income and cash flow.
A turn key automated platform at your finger tips, to inspire hope and new vision into your life!
A way to pay it forward to others
You Can Take This Crusade and Income Anywhere You Have an Internet Connection
Live anywhere you would want to be
Visit Anyone, For However Long You Want To,
These are just a few of the benefits that show up as we use and exercise the format with TUG, The Unemployed Genius Crusade Brand.
Now,Why YouTube:
We use and exercise their request of asking us to Like, share, Comment, and Subscribe to their YouTube videos and channels. People connecting people, "leveraging" people, to achieve each others purpose and goals. These video channels are asking us (the users) to help them get their content in front of masses, as to help assist people in their individual growth. I personally watch these same videos daily, as to groom my mind, to help shape me into a wiser and more intelligent person. I understand the real value of exercising knowledge!
Would your mind's eye, be opening Yet? Are you starting to see the vision and word picture being painted in front of you?
Most videos we share are from fifteen minutes or less in length. "However" is packed with extreme value and content. It seems as if they know who we are. The messages speak into our souls in such a way that we all hear a different message. Geared and structured for us individually! "It's the benefits of using that content" that will be the key for our success in the redevelopment of ourselves!
Here is one such video from the Fearless Soul Channel. It is seven minutes and thirty two seconds in length. The real power of these videos come when you allow it to "speak into you". This is extremely vital that you would. Those who developed these videos are professionals in their own fields. They speak out of personal experience. It's what we feed into our mind as well the actions we take daily that will project our outcome in any situation in life.
7 Things You Can Control That Will Make A Huge Difference In Your Life
How did this video speak to you? How did it leave you feeling? I personally hope that it gives you a little sense of assurance in yourself. The value comes when you exercise the content it just shared with you. The action you take because of hearing this video. So, may I ask, who would you know that would benefit from hearing these videos? Who could you share this video and channel with to help impact their life and future?
It was John Paul Getty who said, I would rather have 1 percent of 100 people's efforts, than 100 percent of my own effort. As it was from Zig Ziglar where I heard, when you help enough people get what they want, you will have everything you want!
Why AIOP, All In One Profits:
This should be a no brainer! Because of all the unique tools and resources they provide us the users. Not to mention the awesome compensation, Even up® system! How we develop one of our cash stream!
Although AIOP provides multiple services and different resources, through our back office for us to have, I am going to focus on their auto-responder, e-mailer software, and their commissions paid to those who subscribe to share their resources. Notice I said, we subscribe so we can share? This my friend is where the value of The Even up® system compensation starts to build momentum to multiply.
The Even Up® System, The Compensation Plan Structured To Build Momentum To Multiply:
As I illustrate the AIOP compensation, I need to be extremely clear on this. There is no room for criticism or negativity, not a single one! What we have would be everything short, from what SOME PEOPLE would call an MLM company or structure. Some may say they see a resemblance of one, however, that is far from any truth. Only those who are truly ignorant of this industry, and don't know the true facts, would believe and say so. It's simply an affiliate program afford to us to help AIOP get their services out front of the masses! Now, with that out of the way, let's get started on the true value and power of The Even up® system!
As we had stated earlier , All In One Profit's is a global resource, (Service) from the Netherlands that provides marketing tools and software for anyone to use, to build an online presence. They simply offer us a very lucrative compensation "WHEN" we choose to exercise our right in sharing their services, Fair enough? You are simply subscribing to use their service. With no extra cost to you, you can develop an ongoing cash stream by simply sharing their unique software and services. It's that simple!
They believe everyone should have the right, the opportunity in the development for their growth, for business and in life itself, for yourself.
This is why they have three different subscriptions (Accounts) for AIOP, All in One Profits. It offers no excuse for anyone to be able to not have access to their services, goods, and compensation.
The first account is their Basic Account for $10.00 a month. You will also have a $1.50 processing fee each month brings your total to $11.50 a month. When shared and someone opens an account with you, you would then receive $10.00 commissions every month that person stays subscribed. This would be considered as their 100% commissions you may hear about as a basic member account only.
Each account offers us added tools and services for when we choose to upgrade. Fair enough? Their second account is known as their Pro Account. Which is $20.00 a month. The Pro account has a $1.76 a month processing fee. Which brings your total to $21.76 a month. What's really nice about the Pro Account is a couple of things. We receive $15.00 a month and a one time $3.00 bonus for each person who subscribes through our (Your) account. (Coded Link.)
Before I explain the VIP Account and the value it offers, I want to explain what is known as their Even up® System (compensation) and how it is structured to build momentum to multiply. It is this innovation that offers us the momentum that will skyrocket our earnings as we share and grow AIOP, through our crusade with The Unemployed Genius Crusade! Can't get any more simpler folks.
It's called the Even Up, because we allow the process of the compensation to do what it was structured to do. Pass up the even numbered persons, the 2, 4, 6, 8, 10, to infinity to the individual who invited you to subscribe and open an account with AIOP, All In One Profits.
We (you) get to keep the odd number of people you invite to subscribe with AIOP. The 1, 3, 5, 7, 9, and so forth to Infinity!
The true momentum starts when the people who were passed up to you, start passing up their even number persons to you! Let that sink in! Above is a graft of what this could look like.
Let's Recap The Basic & Pro Accounts Payout
As a basic account you would pay $11.50 a month. The 1,3,5,7,9 and so fourth to infinity you would be paid $10.00 for each odd number persons. The 2,4,6,8,10 and so fourth to infinity would pass up to your sponsor. The person who invited you to AIOP. (Through Our Crusade) They would receive that $10.00.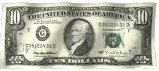 Remind you, the same 1,3,5,7,9 to infinity would be passing their even persons the 2,4,6,8,10 and so fourth to infinity to you.
This would repeat as the same way with the Pro Account. However, the Pro Account you would pay $21.76 a month and receive $15.00 on your 1,3,5,7,9 and so fourth to infinity. Your inviter would receive the $15.00 on the 2,4,6,8,10 and so fourth passed up to them, as you also would when your 1,3,5,7,9 and so fourth pass up their even persons to you.
What's also nice about the Pro Account is, you receive a one time $3.00 bonus when someone joins through your coded link as a pro account. Even if they pass up to your inviter, you would receive that $3.00 bonus.
This inavated structure is there to build momentum to help multiply your earnings. That my friend is extremely sweet!
Now For The VIP Account, It Gets Even Better
With the VIP membership account there is a huge twist in your income potential. Reason being is you now get paid on BOTH YOUR UNEVEN THAT YOU KEEP and THE EVEN PERSONS WHO YOU PASS UP! Extremely Sweet! Now allow me to explain this unique and powerful concept to you.
Your VIP package would be $59.00 a month with No Processing Fee. This also means that the VIP sponsor always earns on every sale. Initially, AIOP, All In One Profits did not plan the 3rd package, however, when they decided to add more products and services, they had to consider not only the cost of the package but also to add the commission split twist. Fair enough?

This is how the VIP will pay out. If you are a VIP and personally sponsor a VIP member as an UNEVEN, you keep it as coded to you, You'll earn commission of $20.00 as sponsor + $20.00 as Up-Line , so the total would be $40.00. So for your Uneven Persons you are at the same time Sponsor and Up-Line.
If you are a VIP, as Up-Line you earn $20.00 for every Even VIP sale received by your Down-Line. (NOTE) Your Down-Line may be a Basic, Pro, or VIP member, you always earn the $20.00 commissions for a VIP sale passed up to you by your sales team. This should inspire you even more to promote the crusade and cause.
You earn a full $40.00 commission for your VIP Uneven sale coded to you,
A $20.00 commission for every VIP Even sale you pass up to your Sponsor/Up-Line.
A $20.00 commission for every VIP sale you receive as pass up from your Down-Line.
An Important Reminder as "WHY"
I need to remind you as WHY we are using the AIOP, All In One Profits Tools, Services and Resources. They pay us extremely well for simply sharing their services that we are already using, for our crusade at no extra cost. Don't forget the benefits and value of our using the video content as to uplift, inspire, educate and reposition ourselves, to be all we were created to be.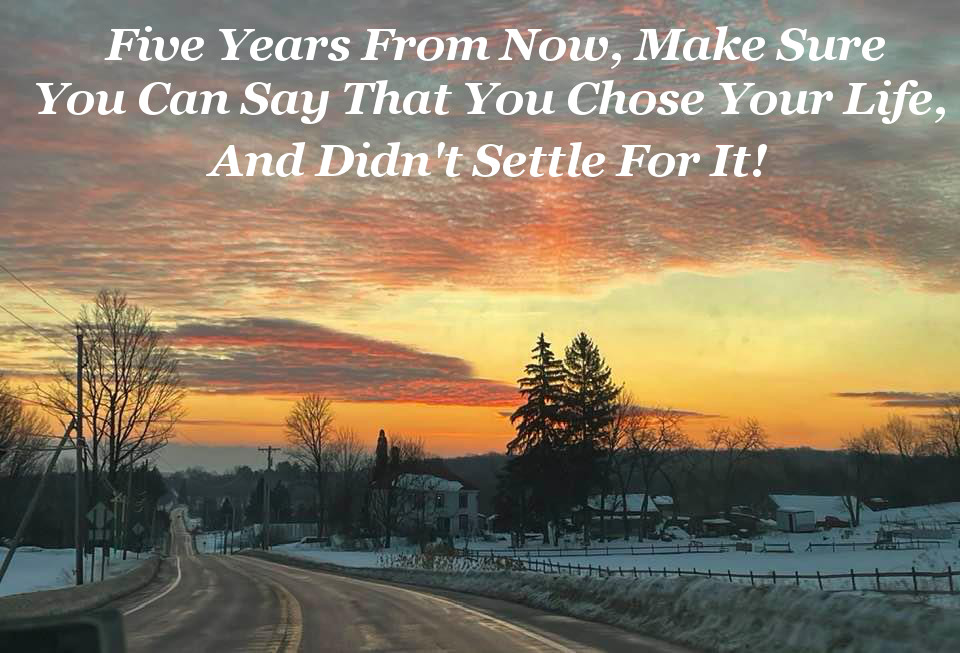 One of our purposes in this crusade is to have our crusaders develop an unlimited cash flow. A cash resource that would able them to manage and live their life on their own terms. The work that is being done by all of us is to better ourselves Spiritually, Mentally, Physically, and Financially. To live and have a better quality of life. Recognize the true value of having the ability to leverage and manage your time and finances as you grow in multiple areas in your life. This is that message we share with you. Live Your Life, On Your Own Terms. It's about the true freedom one can have during a time we need it the most, wouldn't you say?
Consider The Advantage One Can Have Working From an Internet Connection With TUG, The Unemployed Genius Crusade
In a time of unseen circumstances, wouldn't it feel good to know you can still have a reliable source of income, at your finger tips, that would be there as you need it? The assurance of knowing you took the proper steps needed to be able to help overcome a life's crisis financially.
A good solid income (a cash flow) should be a concern for everyone. People need to recognize we do have a say in how we would work to earn our income. We truly don't need to settle for a fixed wage or salary from an employer. We are just setting ourselves up for depression, anxiety, stress, and all those other symptoms that are related to major causes of strokes, heart attacks and other health related issues.
With The Unemployed Genius Crusade Brand, you could have the ability to develop a nice lucrative cash flow that would be there for when you need it the most. It's residual which means, you would receive your cash flow because of the work and effort you had already done to have receive it in the first place.
As we look to TUG for being A Personal Development Concept, Through Conscious Awareness, a crusade turning into a movement, we learn to take total control of managing our own life with the finances we have developed.
Meaning we accept personal responsibility of managing ourselves, as we should. With knowing we have the say in how we could earn our income. We also have a say in how we would purchase the things we truly need for our life. As health Insurance and any other kind of insurance. Remind yourself, things are only expensive if you are not able to afford them. Let that sink in.
Don't Lose Focus
In closing I would like to remind you of our purpose and cause. TUG, The Unemployed Genius Crusade is a Person Development concept, through conscious awareness. Leveraging The Services and Resources Already Provided To us Through The World Wide Web!
Our mission is to offer an alternative for how you could work by our personal development concept, through conscious awareness, leveraging YouTube, AIOP, All In One Profits and TUG, The Unemployed Genius Crusade Brand.
Our purpose and passion would be to have you Live Your Life, On Your Own Terms. Developing yourself into that person you desire to be. Get back with myself or the person who cared so much about you, that they asked you to consider being a part of our crusade and movement, in helping others in the reposioning of ourselves and futures. DON'T FORGET TO SUBSCRIBE TO OUR FREE NEWSLETTER. I'M SURE YOU WILL BE GLAD YOU DID.